Attempt to Derail Teacher Education Reform
Post By PoliticIndia.com on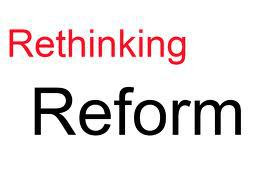 NCTE through its regulation 2016 implemented 2 years B.Ed and M.Ed. programmes throughout the country. This was the result of Justice Verma Committee's recommendations (2012) which studied over 300 Teacher Education Institutions (TEIs) across the country and found that these institutions miserably failed in providing sound theoretical and practical training to the students. The students were found to have weak theoretical underpinning in comparison to other pure or professional courses. without sound theoretical foundation it is almost impossible to make any worth contribution as a practisers of teacher education. The practice without sound theoretical knowledge is dangerous. His status can be understood by an analogy of a quack. Justice Verma commitee also found that the practical training provided in Teacher Education Institutions (TEIs) is only ornamental in nature. Generally students pay more attention on decorating lesson plan notebooks instead of emphasizing on pedagogical intricacies while developing plans.
Hence Justice Verma committee recommended extension of duration of teacher education programmes and restructuring of the curriculum so as to make these programmes worthy of producing able professionals. The committee also recommended that TEIs should be run in common colleges where science, arts,
& humanities are taught so as to save them from isolation and allow to bloom in a composite environment.
The last decade has seen unprecedented mushrooming growth of teacher education in India. In Bihar almost all TEIs running B.Ed. programme are private colleges. At present there are over 250 such private colleges. There are only 6 government colleges running B.Ed. programme. Number of private colleges running two year D.El.Ed programme are relatively lower in number. Majority of them were recently opened as a compulsion to run more than one teacher education programmes as per new NCTE norm. Having more than one teacher education programme in a TEI is an over simplification of composite culture suggested by the Verma Comittee. Profit motive is the most important reason for mushrooming growth of private TEIs. The increase in duration of B.Ed. programme and corresponding norm of increase in number of teachers upto 15 and fixation of two year course fee by uniform admission ordinance have affected the business of the private colleges. The private lobby is working hard to revert the norm to the previous one. A committee to review the new NCTE norm 2014 was instituted within 2 years of its implementation under intense pressure from strong private lobby.
Most of these private institutions in Bihar are trying to violate new uniform admission ordinance, fee strcture, teacher norm etc on one pretext or other. The right thinking people of the country must make move to protect teacher education of the country. If private TEIs are tamed in new norms, there are chances of good institutions to grow further and insincere institutions interested only in money making to closedown.