FROM EC TO CBI: STATE INSTUMENTALITY GETTING CONTRIVED
Post By PoliticIndia.com on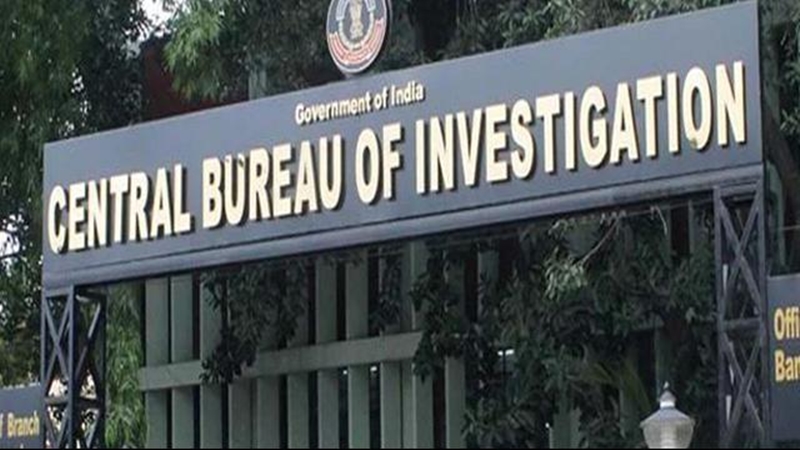 Of late the very conduct of Election Commission of India is being questioned. In spite of vehement denial, ample instances came to the fore where electronic voting machines were found to be functioning in favour of the political party in power. It is the duty of the EC to accept complaints and take appropriate note of those complaints. The EC must maintain highest standard of objectivity. But the EC bent to the complaints only after it was exposed beyond doubt and accepted the suggestion to use of VVPAT in the coming elections.
Four senior Supreme Court judges, Justice Kurien Joseph, Justice Chelameswar, Justice Ranjan Gogoi and Justice Madan B. Lokur held a joint press conference on January 12, 2018. They mounted virtual revolt against the Chief Justice Dipak Mishra. They said that the administration of the SC was not in order . Justice Chalmeswar said, "Unless this institution is preserved, democracy will not survive in the country." He further said all the four judges " failed to persuade CJI that certain things are not in order and therefore you should take remedial measures. Unfortunately, our efforts failed. And all four of us are convinced that democracy is at stake and many things have happened in recent past." The Government tried to befool the people by considering it an "internal" matter of the judiciary and did not muster courage to interfere. If a press conference where the judges of the SC addressed the society through press and media is an internal matter then we can believe that the Government has lost the basic sense of logic. Now one of the four judges, Justice Gogoi is the CJI and we can hope that things will take the right shape.
Now the credential of another very important state instrumentality i.e. CBI is at stake. Today morning it was reported by almost all newspapers of the country that CBI special director and number 2 in the CBI, Rakesh Asthana was divested of all powers by the CBI as he "was reported to be running extortion racket in the name of investigation" (TOI Patna, 24 Dec. 2018 p.1). By the noon it was reported by electronic channels that the CBI director, Alok Verma and Rakesh Asthana both were sent on leave. CVC is a supervisory body and supervises the CBI. It has no power to appoint or remove CBI chief. The opposition party has apprehended that the BJP government has been misusing CBI for victimising political opponents. Reportedly the elevation of Rakesh Asthana to the no. 2 position at CBI by a selection committee of CVC was opposed by Alok Verma on the grounds that he was being probed in a corruption case related to Gujrat -based company Sterling Biotech. In the Ishrat Jahan case, Satish Verma, a Gujrat cadre IPS officer known for his integrity had petitioned the Gujrat High Court pointing out how Asthana, under the influence of Gujrat Government, tried to coerce a forensics officer to alter evidence in the case. (aimirror.indiatimes.com). Asthana was appointed head of SIT in 2016. SIT was set up for speedy probes into important cases of political ramifications like Augusta Westland Scam, Vijay Malya's Kingfisher Airlines loan default case, the ambulence scam in Rajsthan involving important Congress leaders. Asthana also wrote to the Government accusing Verma of trying to thwart investigations in cases like IRCTC scam in which RJD chief Laloo Prasad and his family are the accused.
It is strange that the Government remained silent for years on CBI officers who have been facing serious allegations of corruption. Andhra Pradesh CM, Chandrababu Naidu has said "Narendra Modi Government collapsed all institutions." It has also been alleged by opposition leaders like Rahul Gandhi, Mamata Banerjee, Arvind Kejriwal that CBI chief Alok Verma was sent on forced leave as he was collecting papers on Rafael scam. The officers probing Astana were transferred to Portbair. Government has made false equivalence between Verma and Asthana in order to protect the blue-eyed CBI officer Asthana.
From the above description of ongoing event and some connected incidents of few years back, questions can be raised on appointment and elevation of the officers of doubtful credential on such a high position. How the Government can appoint an officer facing charges and having doubtful credentials as high ranking CBI official? It's natural for anybody to conclude that an officer like Asthana is appointed for nefarious purposes. All the cases handled by an officer like Asthana must be relooked without any delay. The decision to send Asthana on leave instead to Jail also smells the intention of the Government to protect him.
Now it is easier to believe that Indian fugitives like celebrity jeweller Nirav Modi & Mehul Choksi (bank fraud case of 13,500 crore), Lalit Modi (financial irregularities in Indian Premier League), Vijay Malya (defaulted bank loan of 9000 crore) and many others may have some connections with high ups who are protecting them. These billionaire fugitives, while winking at the Indian law and law enforcing agencies, are leading lavish life abroad. The law enforcing agencies are struggling to even trace them, let alone bringing them back to face trials.
It appears that many a state institutions have turned into contrived instrumentalities and failing to serve the purpose for which they are created. Rajni Kothari said "Representative institutions, plans, programmes, information and knowledge systems through which state works are no more than contrived Instrumentalities through which the 'destiny' is to be reached over time. If and as they fail to measure up to expectations, they need to be transformed…"