DOWN WITH BUREAUCRACY AND UP WITH DEVELOPMENT
Post By PoliticIndia.com on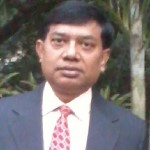 Khagendra Kumar Chief Editor
In spite of some positive efforts by Nitish Government, Bihar could not make any significant change in sectors like education health, and economy. Education is the best indicator for development of any society. It is true that school infrastructure has considerably improved. Over three lakh teachers were appointed in schools. The process of appointing teachers is still on. But all these teachers were appointed on a fixed meager salary of 6,000 to 9,000. Recently an increase of 3000 has been given to the existing fixed salary. The quality of teachers appointed is far from satisfactory simply because good and promising students are reluctant to avail the opportunity. A recent study reveals that average achievement of our elementary students are very low. It is important to note that most of these new teachers were appointed in primary and middle schools only. Still the teacher-student ratio is quite adverse in secondary and senior secondary schools.
Bihar is the only state in the country where regular post of a serving teacher getting full salary within prescribed scale is abolished once he/she retires from the service. There would be no cadre of teachers in a prescribed pay scale. The whole edifice of school education will be borne by the teachers appointed on meager fixed salary.
The bureaucratic interference has further sealed the scope of any improvement in our schools. The bureaucracy is a big cipher in connecting with people which is their prime responsibility. They try to conceal their failure by involving teachers in various non- academic programmes. The work like construction of building and other infrastructure, operation of MDM, calling teachers by BEOS, DEOs, BDOs etc. for various official meetings or personal works at blocks or residences at the cost of school teaching and assistance in official work like making bills etc. must be stopped henceforth. All these works must be done by bureaucrats and their staff. BEOs and DEOs must be engaged in cooking and serving food to our children. If they feel they can also take few good lessons from our teachers. Top bureaucracy of the department of education must stop the rhetoric that they respect teachers. Teachers do not need their certificates . They know full well that bureaucracy of all sorts have no regard for them. Their action speaks volume of it. If school system of education has to deliver positive, all bureaucrats must be kicked away from the system and the rein of the system must be fully handed over to our teachers and community through local self-governments. The bureaucracy has played important role in spoiling the relationship between the school and community. Along with good salary and service conditions, a protocol must be brought into force that status of school teachers is higher than any level of bureaucracy.
Higher education of the state is in shamble. Opening of few costly professional institutions will prove insignificant and unable to cater to the needs of over 100 million population of the state. The public universities and colleges which cater to the needs of common students are in bad shape. The state bureaucracy although impotent in taking meaningful and logical decisions but tries their best to override the university system. They get pleasure in calling meetings of university registrars, principals, teachers etc. at the Patna secretariat for no meaningful purpose. The new appointment act practically piloted by the bureaucracy is incomplete and rubbish. It has no provision for the appointment of professors and associate professors. In fact it is nefarious design to create some sort of confusion and put direct appointment of professors and associate professors into jeopardy. Under RUSA it has become imperative for the state to fill all levels of teaching posts to the extent that not more than 15% of total sanctioned posts remains vacant otherwise the state will not be getting funds for the higher education from the next year of its implementation. The top bureaucracy of the department of education is pressuring the vice-chancellors to send requisition for post of assistant professors even in lieu of associate professors and professors. Universities are trying to get such approval from university authorities like AC and Syndicate. Most of the vice chancellors yielded to the bureaucratic conspiracy. It was the golden opportunity for the university to get sanctioned posts of professors and associate professors filled by the state (which could not be done during last 30-35 years) in order to fulfill conditions for getting grants under RUSA. It is not only myopic vision of bureaucracy but it is well thought out decision so that the universities could not achieve intellectual ability and turn into vibrant and powerful state apparatus. Bureaucracy is always apprehensive of such powerful apparatus enjoying autonomy and freedom challenging their fiefdom. The state bureaucracy has throttled two earlier abhiyans, SSA and RMSA and they are bound to do so with RMSA.
Sending world bank team to provide counseling for NAAC accreditation; giving lecture to the university vice chancellors, principals and teachers on how to get NAAC accreditation by bureaucrats; bureaucrats spending time in giving lectures than concentrating of office business are some of the bad examples and must be corrected. They must mind that it is the university which has been the best state apparatus for generating, churning and percolating knowledge.
The state economy is agrarian. There is no vision and road map for emancipation of agriculture. Bihar is still a unique place where landholders love keeping farmland but hate working there. Even they have scanty regard for agrarian workers. Most of the agrarian workers comprise of backward and dalit social formations. In absence of irrigation facilities, sufficient electricity supply, interest free seed money for farming, availability of low cost fertilizers, remunerative price of farm produce in local markets etc. has made the condition of petty farmers, peasants and labourers quite pathetic. The land reform is also long overdue in the state. What may be the consequences, it must be done without any further delay. The state should promote diary farming, animal husbandry, fish farming, handicraft industries and agrarian based other labour intensive industries. The state must be vigilant to check agrarian and business malpractices by traders at the cost of producers.
The vision and policy of state development should come through public representatives through community and public participation and advice of our qualified professionals from all related fields. Bureaucracy must be kept at bay and only be appreciated if connect with the masses and serve them well by taking schemes to them. Any bureaucrat must be fired if fail to connect to the people and not behave as people's sevak.