CONTEXT OF MODI SARKAR
Post By PoliticIndia.com on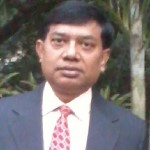 Khagendra Kumar,
chief Editor
General Election 2014 is over and results will be declared tomorrow. Results of all the exit polls have already indicated the formation of Modi Sarkar. Narendra Bhai Modi acquired the stature larger than the BJP. People were made to believe that vote for Modi sarkar this time. Although issue of Modi vs BJP sarkar came to the fore but party leaders vehemently argued that they did not make distinction between Modi sarkar and BJP sarkar. We have chosen Modi to be the executive head of the state if BJP comes in power.
For the last many months Narendra Bhai Modi launched an intensive solo campaign across the country. His campaign was fully centred on him. His bitter, firey and dramatic speeches mainly focused on the criticism of Rahul and Sonia drew huge responses across the country. He did not hesitate in distorting current and historical facts to prove his points to the masses present in his rallies and meetings. His mastery in intonating was hugely liked and cheered by the people present in his rallies. From the day he started till the last meeting before electioneering ends for general election 2014, perhaps in Azamgarh he alone occupied all the space for BJP campaigning in electronic and print media. Ultimately he was so emboldened from the public responses that he dared zeroing campaign on Modi sarkar instead of BJP sarkar in order to avoid any eventuality of change in leadership later on.
The story of shifting to Modi sarkar from BJP sarkar was in fact written by RSS in order to prove its supremacy over BJP. Narendra Bhai was found to be closest to the ideology of RSS and during his long tenure as Gujarat CM he was successful in projecting himself as the tallest leader connected with the people. An old horse who has some guts to take on RSS was marginalized. Modi was alone entrusted to run a prolonged direct campaign and a team of emphatic studio leaders were entrusted to argue for Modi and his party. Gujarat was projected as the most developed state of the country and the best unwritten manifesto of the party was 'make India a Gujarat'. In doing so two signals were sent to the public- first, assertion of what Modi did in Gujarat was absolutely right and second, it is only Modi who knows the skills of making india a Gujrat. Later on a new dimension was added to the personality of Modi in order to make his persona appealing for the poor and backward classes of the country who constitute vast majority of voters. These dimensions were Modi, a chaiwala and Modi, a backward leader. Modi in his speech and studio leaders in media tried to convince the populace that a chiawala and a backward that never got a chance to shape the destiny of the country will do it as he did in case of Gujarat.
Modi and his mentor RSS were knowing well that election manifestos are not serious issue for Indian voters. Indian voters never ask for election manifestos from political parties. In fact RSS and Modi deliberately published election manifesto quite late because they did not want to incorporate issues raised by Modi in public rallies regarding China, Pakistan, foreign policy, raj of backward classes and chaiwala and did not want to omit the old Hindu issues from the manifesto. Ultimately after some hue and cry from political opponents manifesto was released in which former issues were almost missing and the later issues were not focused.
This time RSS in Modi got a most trusted lieutenant who will pay full attention to this right wing Hindu organization. Hence Modi was allowed to follow the principle; everything is fair in love and war. Neech rajniti was converted into neech jati. Modi discovered the role of tea vendor for himself. He was born in a backward caste family. He frequently used socially unfit language for opponents. He insulted all potential leaders of his party. In fact his party is RSS, BJP his mask.
After all we have to accept the verdict of the people of this country. There is nothing superior to the collective wisdom of our people. If people's verdict conforms the exit polls result tomorrow then Modi sarkar will get a chance to serve the country for next 5 years. Opposition will get a chance to be a watchdog of democracy for next five years.